SORRY YOU HAVE MISSED 2019. Please visit www.whiskyacademy.com.au for info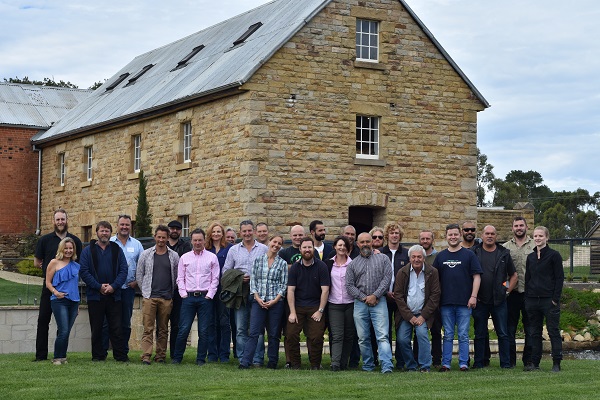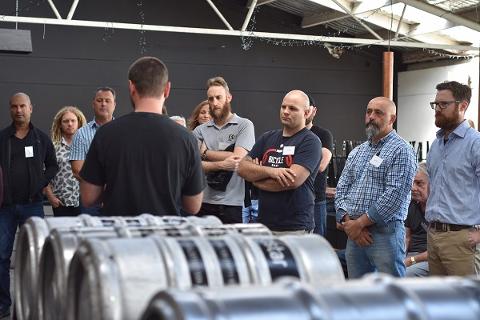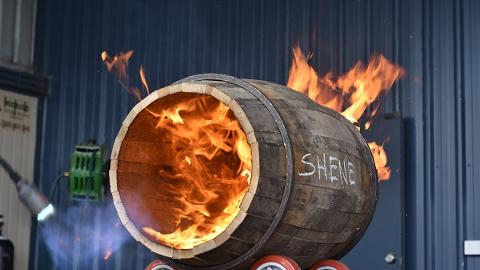 Duration: 3 Days (approx.)
Location: North Hobart, TAS
Product code: GCDApr2019
Please visit http://www.whiskyacademy.com.au for more information and to register interest for future events.

This course has been designed to cover key areas of distilling including content from the Institute of Brewing and Distilling's General Certificate of Distilling.
It covers some of the General Certificate content to help students with revision for exams, with the focus on providing an understanding of key pieces related to distilling technology, understanding reflux, activity within the still, mashing and fermenting technology and process, distillation and post distillation management including wood and blending.
It will feature IBD presenters, business experts, new content that also covers gin and guest presenters and venues from the industry.

INCLUDED IN YOUR TICKET:
Attendance at event
Transport to and from distillery venues
Catering for all three day's events
Materials to take home
1x ticket to the distiller's networking function
Time, materials and presenters
DRAFT ITINERARY
DAY 1 HOBART - HOBART'S OLD WOOLSTORE
Session 1: The Business of Distilling
Making decisions about your distillery business
Investment options for commencing and growing your distillery
Set up of your distillery – some ideas and examples
Thinking about marketing and getting branding right
Session 2: Distillery technology and setup
Distilling overview and chemistry
Choosing quality ingredients (whisky and gin)
Distillery technology overview – Grain – Mill –Mash -Distillery tech
Session 3: Mashing technology and decisions
Distilling mashing tech
Mashing process and using a brewer for mash
Microbiology and CIP practices
DAY 2 - WOOLSTORE & DISTILLERY VENUES
Session 4: Quality management in distilleries
Cuts and quality management
Waste management/Water management/environmental consideration
Setup and optimising distillery set up and flow demo & discussion –
Packaging and bottling line demo & discussion
Distillery famil and tour:
Look at distillery mash set up, fermentation and general distillery set up
Look at gin set up compared to whisky set up
Distillery famil and tour
Look at distilling setup and bottling.
Discuss cuts and importance of quality management
Discuss wood and storage
DAY 3 - WILLIE SMITHS APPLE SHED/CHARLES OATES DISTILLING
Session 5: Maturation and post distillation management
The role of wood
Options and sizes of casks
Storage and management (including racking)



Session 6: Online and exam overview with IBD and function


Distillers networking function and drinks at Apple Shed including amazing Tasmanian gourmet treats, Tasmanian cider tasting paddle and speakers and guests. Tickets are included in your booking.

WHO IS THE COURSE PERFECT FOR?
The course is ideal for people who are already distilling and want to better understand the chemical and physical transformations that occur in the process of distilling. IBD's General Certificate course provides an industry recognised foundation for the establishment of global distilling careers and focuses on quality online learning, supported by events such as these.
Prerequisites and advice
It is suggested that people doing the course have some knowledge or experience within distilling or brewing, have a science degree, have completed a Tasmanian Whisky Academy Foundations of Distilling course, or have undertaken the IBD's Fundamentals of Distilling course. It is not suitable to attend this course if you have no experience.

Further information about the the opportunities within IBD can be found by visiting the IBD Asia Pacific website or by calling the IBD Asia Pacific Secretary.

All attendees must be aged 18 years or over.
Cancellations can be made to the course, but will attract a 5% administrator fee if made after 12 April 2019.
Part payments are possible to secure positions but full payment must be made by 15 April 2019.
Gift vouchers can be purchased as part or full amount for this course. Please email Anne at The Whisky Academy for assistance.
Networking and exposure
The itinerary has been designed to facilitate lots of networking opportunities, great exposure to distilleries and breweries in Tasmania and to give you an immersive distilling experience that will allow you to build knowledge and networks.
OTHER THINGS TO DO IN HOBART
Saturday and Sunday nights
Lark Bar Hobart (we'll probably head over Sunday for one post Day 1)
Hobart Brewing Company (see brew set up, urban shed brewery, and how a brewhouse can be set up for make wash)
Eateries on the wharf including: Drunken Admiral, Franks, Brick Factory, Maldinis, various pubs, asian, steaks etc
Bars including: Society, Gold Bar, Lark Bar, The Story Bar, The Whaler, Preachers, and many brewhouses up Elizabeth St to North Hobart
Costs: in Australian dollars.